Ignite Justice's mission is to foster community awareness and engagement to overcome the issues facing the justice system, incarcerated people, families, and the community, through education, support, and advocacy.
End the School to Prison Pipeline
Lobby for meaningful legislation
Advocate for humane treatment and living treatment.
Create educational programs on topics affecting the criminal justice system.
Teach people how to effectively advocate.
Jennifer Dalton
Founder
Executive Director
Virginia Chapter Administrator
Jdalton@ignite-justice.org
I'm Jennifer Dalton, I'm currently pursuing my Bachelors of Science in Legal Support and Services at Purdue University. I was raised with a belief that when you see an injustice it is your responsibility to take action. A quote I live by is "Be the Change You Want to See in the World" – Gandi. It's those beliefs that led me to becoming an activist and advocate. After high school, I got involved with politics, believing there I could make a difference. I've worked on various campaigns and projects. Seven years ago, I began to learn the true conditions surrounding our Justice system and prisons, it was then I began getting involved in Prison Reform advocacy.
Emily Barnes
Founder
Excutive Director
Oklahoma Chapter Administrator
Ebarnes@ignite-justice.org
My name is Emily Barnes. I started advocating 15 years ago when I met a homeless man living on the streets who was released from prison with just the clothes on his back. He had nowhere to live, no ID, no money, nothing. I knew then that I needed to do something. Over time my son first got arrested at the age of 12 and I realized there was no help for parents. This now became personal to me to advocate. My son is currently in prison due to the juvenile system failing him and me. All it did was prepare him for prison at the age of 17 as an adult. I met the love of my life who at the time was incarcerated and is currently still incarcerated who was given an excessive sentencing. Having 2 loved ones inside makes me more determined to push for laws to be changed, for their human rights to be upheld and for all incarcerated to be treated like a human being. I will continue to fight for justice for all and be the voice for the voiceless.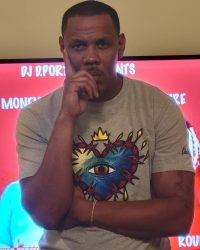 Kenneth Hunter
Spokesmen
KHunter@Ignite-justice.org
My name is Kenneth Hunter. I am a returning citizen who served 22 years in VADOC for a drug possession charge. I have been home now for almost 2 years and work non stop on all aspects of criminal justice reform. A Hip Hop artist who has dedicated my craft to educating the masses about the injustices suffered by so many across the nation. For the past year I have been in position as the National Spokesperson for Ignite Justice and continue to serve on the Virginia Coalition to End Solitary Confinement Organization as well.
Terry Rolf aka IOG 💋
Community Liasion
Trolf@ignite-justice.org
I became a part of Ignite Justice after my son was in a horrific motorcycle accident and ended up in county jail OKC and recently transferred to the Oklahoma Dept. of Corrections when I saw and heard of all the neglect and corruption I knew I could not stay silent. I needed to be a voice for all humans , civil rights is what we all deserve from Natural Medicine of Cannabis to the rights of individuals incarcerated in our judicial system. I'm going to continue my fight for all humans to be treated equally and with respect. I am in public relations ,I will speak my mind and speak it loudly for it will take a village to make change for the better. Power To The People and Unity in the community ☮️💜✝️ IOG 💋